Skip to Content
About Boss Garage Door & Screen Solutions
Brothers Scott and Jim Hooper have lived and worked in the Volusia County area for their entire adult lives. As young men they worked together briefly in the screen/aluminum industry, but ultimately Scott moved on to learn a new trade in the garage door industry while Jim honed his craft in the aluminum industry. They always knew they wanted to work together again one day. When the opportunity arose in 2014 to start their own business, they jumped in with both feet (well, all four feet) and couldn't be happier that they did. It's been a lot of hard work to get the company to where it is today, but hard work isn't something they are afraid of!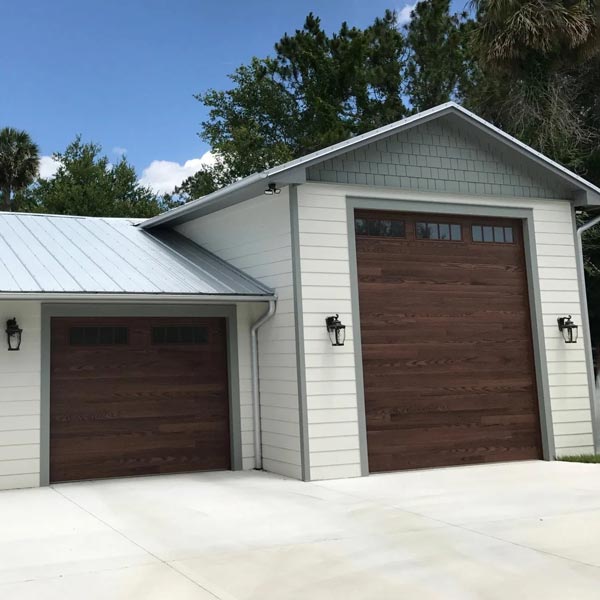 With a Combined 40 Years of Experience
The Hooper brothers are confident in their craft and both have an intense attention to detail on each and every job (some say they have a bit of OCD). Jim and Scott especially enjoy meeting each of their customers and often forming long-lasting relationships with them. Fully licensed and insured, you can trust in the BOSS name. We're growing at a rapid pace mostly because of customer word-of-mouth advertising. When you hire BOSS to install your garage door, your garage screen, pool screen enclosure, or screen room, quality workmanship is done with a smile is what you can expect.
Schedule Your Estimate Today