Skip to Content
Quality Exterior Window Shutters in Volusia & Flagler County, FL
Boss Garage Door & Screen Solutions installs beautifully designed shutters in Volusia County, FL.  Adding exterior shutters to your windows protects your home from unruly weather.  This popular installation is your home's first line of defense during a hurricane.  Homes in hurricane-prone states such as Florida need extra protection from the outside elements.  Sturdy window shutters make it easy to prepare for a coming storm.  Protect your home with ease without worrying about how to cover your windows.  Our licensed and insured technicians provide fast installment with quality products made to last.  Reach out to us to learn more about our various shutter designs and solutions.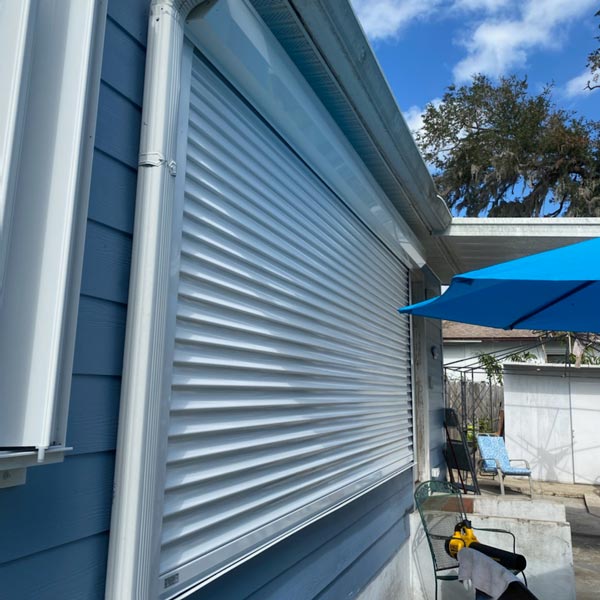 Customizable Designs for Your Home
Not only do our shutters provide needed protection, but they offer superior privacy and light control.  Our decorative and functional designs add style and value to your home.  Our long-lasting finishes come in custom wood, faux wood, or vinyl.  We can customize any design to match your personal preferences and the style of your home.  Protecting your home doesn't have to involve unsightly plywood attached to your windows.  Our exterior shutters are beautiful and crafted with quality to enhance the appearance and function of your home.  We use high-quality extruded aluminum to reinforce your shutters for added durability and strength.
Protect Your Windows With Style
Our hurricane shutters are a great addition to any property.  Whether you have a house, condo, townhome, or business, we can install reliable and durable shutters to shield your windows and protect your building from the outside elements.  In addition to protecting your family or business from unpredictable weather, our shutters can also protect you from intruders.  When you install exterior shutters, you'll have greater sunlight control in your home.  Keep out distracting lights when trying to sleep at night, or keep your home cooler by blocking out sunlight and lowering your utility bills.  Receive a free quote and get your window shutters installed by professionals.
Schedule Your Estimate Today