Skip to Content
Improve Your Curb Appeal With Professional Garage Door Installation
A new garage door can add to your property value and enhance the curb appeal of your home. Boss Garage Door & Screen Solutions offers professional garage door installation services for homeowners in Volusia and Flagler Counties. Whether your garage door is dented, dated, or damaged beyond repair, we'll help you find an affordable new one you'll love.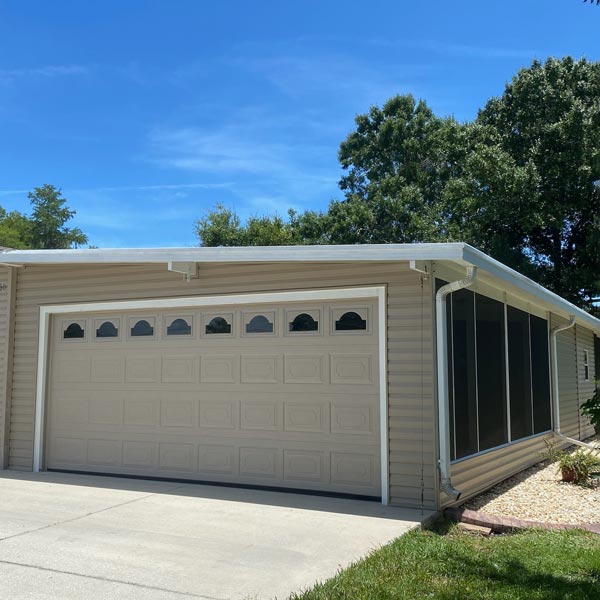 Residential Installation Services
Most people only buy a garage door once or twice in their lives, so purchasing a new one can feel overwhelming. Today's garage doors are available in dozens of colors, designs, and materials, many of which come with advanced energy-efficient and device-capable features. Our expert team will help you comb through options and find the right one for your home and lifestyle. From stock options to custom builds, all our garage doors are impact-rated to withstand hurricane winds. We also set you up with the openers and accessories you'll need for your door. Replacing your existing garage door with a new, name-brand one is more affordable than you think!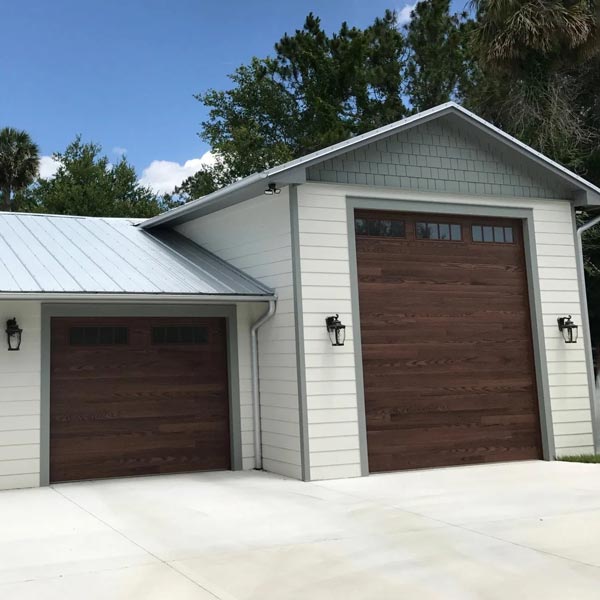 Choosing the Right Garage Door for Your Home
Gone are the days of classic white garage doors being the only viable option. Now the options are endless and finding one that matches your home can feel daunting. It's worth investing in something you really love by choosing the style, material, color, and additional features, such as windows, enhanced energy efficiency, or decorative hardware. Boss Garage Door & Screen Solutions offers the following styles of garage doors:
Modern
Classic
Carriage House
Custom
Traditional Wood
Faux Wood
Aluminum
Steel
Insulated
Hurricane-Rated
Modern doors make a sleek statement, and carriage house doors bring rustic charm. You can't beat the beauty, craftsmanship, and curb appeal of traditional wood or the durability of steel. Coastal residents often prefer the longevity of aluminum door materials. Or, you can extend your outdoor living space by adding a garage door screen. When you shop with us for your new garage door, we'll guide you through choosing one so you can feel confident that you've made the right choice for your home.
Get Started Today
After you've chosen your new garage door, our garage door technicians will quickly and efficiently complete the installation. You'll enjoy a fully functioning, beautiful garage door once again! Call Boss Garage Door & Screen Solutions today at 386-882-BOSS (2677).
Create Your Garage Door Online
Schedule Your Estimate Today