Skip to Content
Residential Garage Door Screens at BOSS Garage Door & Screen Solutions
Transform and expand your outdoor living space by adding a garage door screen to your home. Garage door screens allow you to appreciate the outdoors in a bug-free environment while enjoying that beautiful breeze. Boss Garage Door & Screen Solutions offers a variety of screens depending on your personal style and budget. Let our experts design the perfect screen for your garage door.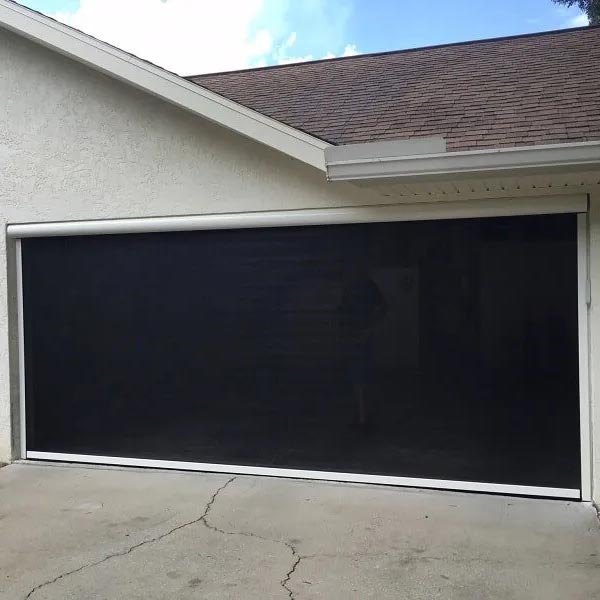 Motorized Garage Door Screens
Manufactured in-house, this is our most deluxe garage door screen which is controlled by the click of a button. With a multitude of programming options, you have total control of your screen and your outdoor living space. We love the customizable feature of these screens which allows you to choose from several different frame, screen and motor options. You can select custom screen and hardware colors, too. Our homeowners love the charcoal screen (pictured left) and many also opt for cream or white to blend in with their home façade. A motorized garage door screen is a gorgeous and sophisticated alternative for a garage door screen.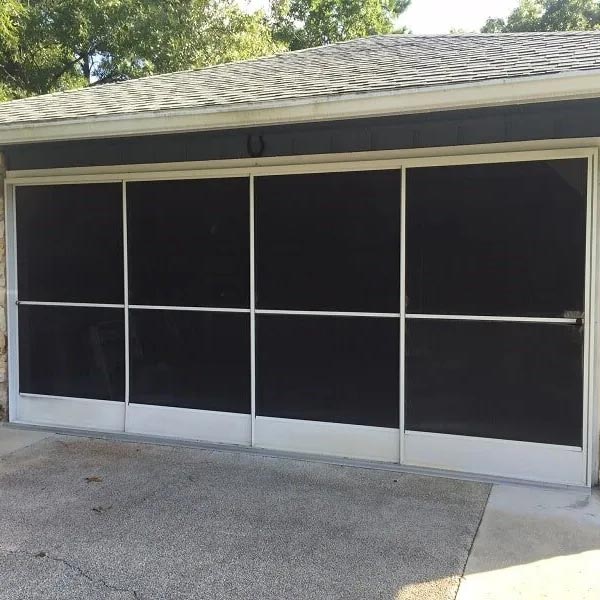 Slider Garage Door Screens
This is our most popular and best-selling garage door screen! These manual, four panel slider garage door screens are available in a variety of frame colors and sizes. They are a perfect solution for extending that outdoor space for your children and pets while keeping pesky insects away.
Schedule Your Estimate Today